About Us

Tony Smith (7th Dan) started his Karate training in 1978 with Yoseikan Budo under Head Instructor Yoshiaki Unno.
After a few years of training under Yoshiaki Unno, Yoseikan Budo, Branco Bratich started Yoseikan Ryu Karate which Tony then became a part of in the very first forming years. Under many years of training under the guidance of Branco Bratich, Tony and the instructors decided it was time to start Senshinkan Karate.
At Senshinkan Karate we make sure that there is always a positive to your training through our quality martial arts Instructors, we help to give confidence to people of all ages so they can achieve their full potential in a safe & friendly environment. Karate will give you health, fitness, self defence, confidence for life and the life skills to become a successful member in the community.
All Instructors hold Working With Children Registrations &  Coaching Accreditations which are recognised by the Department of Sport.
Unlike gym's where you work by yourself at karate you work with others and make new friends and get in the best shape of your life. Karate will benefit you physically & mentally through your training in a friendly environment.
KIDS KARATE 4YRS & UP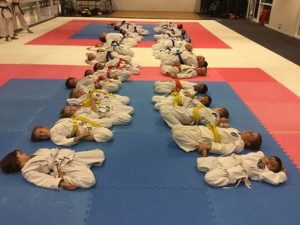 There is so many advantages for children doing karate….
Kids martial arts training will give your child self-defence skills that could save your child's life at some point, but the biggest enemy your child faces is not some evil person lurking in the parks or around the corner…his enemy is a lack of confidence, this in itself can cause so many side effects:-
Struggling at school
Disrespectful to others
Laziness in all aspects of their life
Unable to make friends /shy
Often in trouble
Advantages :-
Karate will build their confidence, concentration & respect.
Martial arts is valuable to children who do not do well in team sports
Often children with learning difficulties, ADD, ADHD. co-ordination problems are recommended by Dr's & specialists to do Martial Arts to help them.
ADULTS/PARENTS/TEENS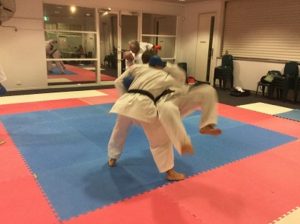 If you are ready for a positive change in your life then here is where you start.
Karate will help you improve your cardiovascular health, flexibility, and agility
Bonus – You don't have to be in great shape to get started – Come as you are!
Benefit of Karate while interacting with others and pushing your body you won't even feel like you're working out as you are training i
Everyone is welcome – All age groups from late teens to senior citizens can benefit from our adult martial arts program
At our Kingsway club we have students whose parents started training with Tony when they were in Primary School, this makes for a very family orientated environment which is enjoyable.
Tony started his teaching in Greenwood and then expanded to have clubs in Kingsley, Ellenbrook, Scarborough & Kingsway. He finds teaching of all ages very rewarding, be it for fitness, self defence or tournament training. Over the years many of our students have travelled to train with our club from all areas eg., Wanneroo, Tapping, Madeley, Craigie, Hillarys, Greenwood, Kingsley, Landsdale, Ellenbrook, Brabham, Aveley, Wangara, Woodvale, Balcatta, Marangaroo, Melville, Duncraig and many more.
Remember – You can gain Confidence for life while maintaining your fitness in a positive environment.